What's new with
The Planted Arrow.
The Planted Arrow is proud to take part in events and contests throughout the region.
View our media events below.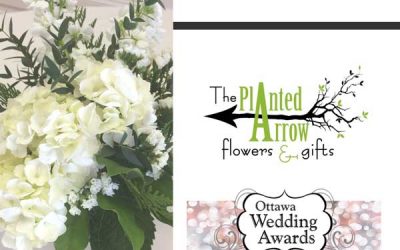 It  is always an honour to be nominated for the Ottawa Wedding Awards. This our second time round for best florist; we did not win, but we had a really great night conversing with other vendors in the industry. Thank you to all our fans that nominated us and voted; we...
read more
Have you ever been to Ottawa in the spring and  walked among the hundreds of thousands of tulips? It is simply stunning  and brings an artistic community together in the making.  We were  invited to showcase our shop by presented tulip inspired bouquets. It was...
read more