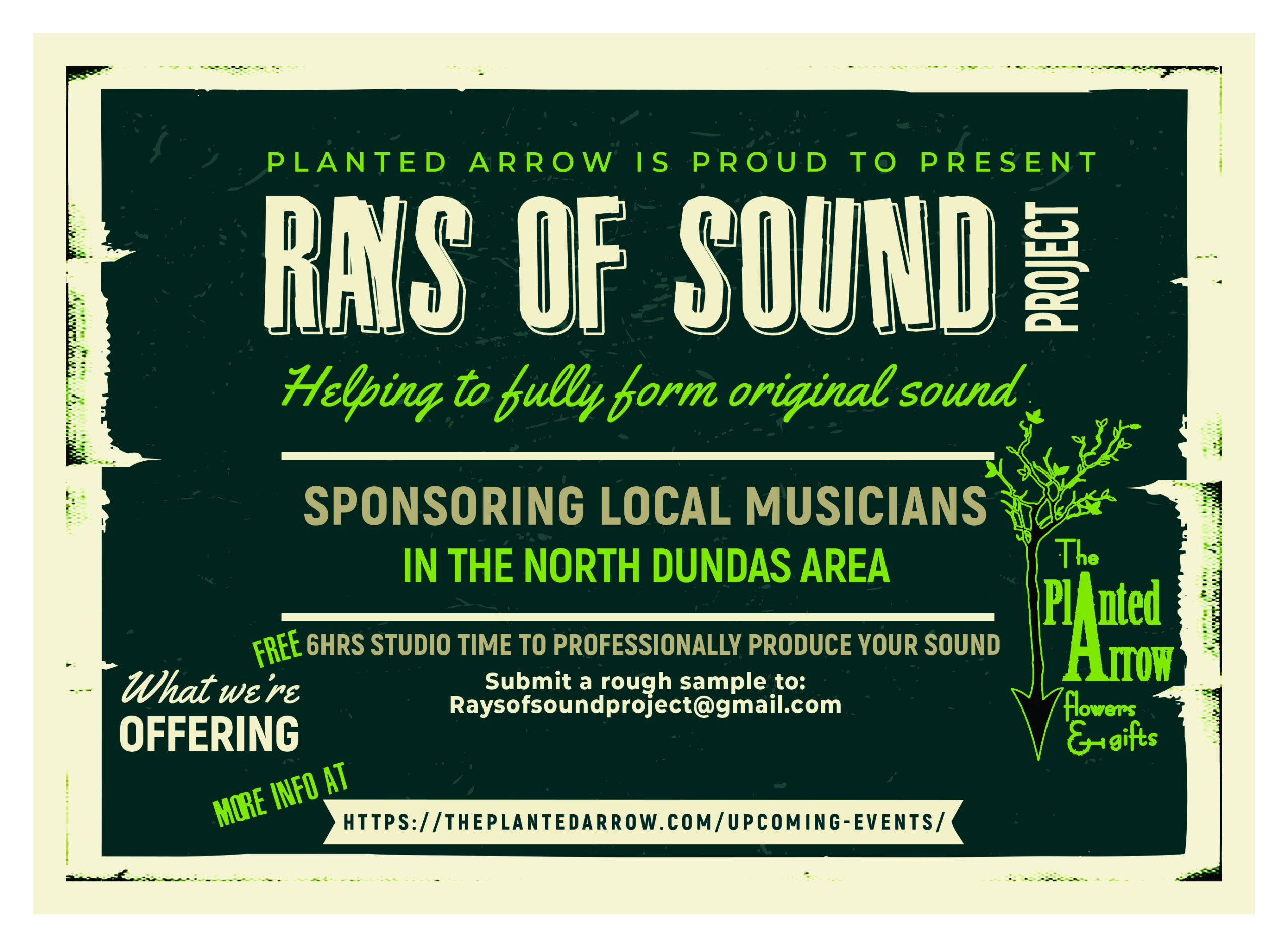 Ray's of Sound Project
Rays of Sound Project,
Sponsoring local musicians….
The Planted Arrow is proud to present the Rays of Sound Project for local sound artists.
Are you a local living within North Dundas?   Would you like your song professional produced? We'd like to offer you that opportunity. Simply submit your original sound piece to Raysofsoundproject@gmail.com and you're in the running.
Starting March 1st through Dec 31st, each month the Planted Arrow team will select the most fully formed original sound piece for professional production.
Don't wait. Don't fret. Don't staccato.
Record your sound piece and send the file to: Raysofsoundproject@gmail.com
Include your name, address, and phone number.
At the end of the year, the Rays of Sound Project will produce an album for sale comprising of the winners. The proceeds will be used to continue funding the Rays of Sound Project, with the remainder being donated to a local arts initiative.  If this is a success, we hope to keep making local soundtracks annually.
The songs will be owned by their creators and they will have access to a copy of their song to promote oneself.