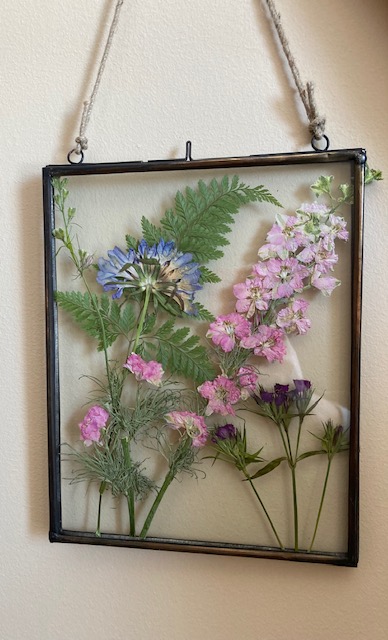 Pressed flower Picture Frame – Virtual Workshop
This is so fun!!
Learn how to dry and press flowers to create a unique wall hanging that will last forever.
Workshop include real flowers and frame.  Items will be available for pick up the week of the event.  Video will be live streamed on FB and uploaded to our website.  Order online or by phone 613-774-3825, prepaid booking required.